Dip into your pool, not your savings with our pool repairs.
When you have a pool, you want to spend your time enjoying it- not fixing or repairing it! At Modern Pool Solutions, our team of experts is ready to get to work on any pool repair needs that you might encounter in the Oakhurst, New Jersey area. With over 15 years of experience working in the pool industry, count on us to complete your pool repairs with efficiency and knowledge.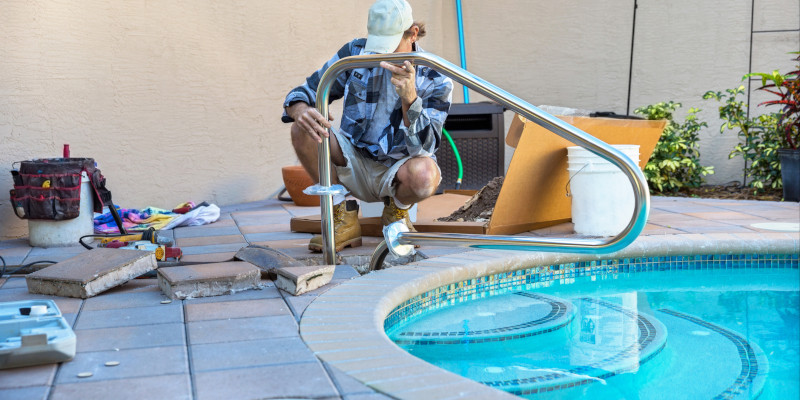 Because we have been working on pools for quite some time now, we can assist you with a variety of issues. Whether you have a heat pump problem, problems with the filters, pumps, or are interested in more comprehensive repairs such as replacing the liner, we are able to assist you using high-quality products. With brands that you know and trust such as Hayward, Jandy, Pentair, Raypack, Merlin and Meyco, we are confident that you will be able to trust our results when it comes to pool repairs.
We take each and every project very seriously when it comes to our services, and that includes our pool repairs. Our owner is insistent that he is on site for major projects, and that includes things like your pool repairs. We want to ensure that your pool is up, running and safe for your swimming enjoyment in the area as soon as possible.
If you are looking for assistance with pool repairs in the area, we want to help you. For more information about repairs that we can perform or to schedule an appointment with our experts, please give us a call today.
---
At Modern Pool Solutions, we offer pool repair services in Lincroft, Belmar, Red Bank, Oakhurst, Eatontown, Long Branch, Freehold Borough, Highlands, Lake Como, Bradley Beach, Keansburg, Shrewsbury Township, Asbury Park, and Keyport, New Jersey.