If you are planning on having a pool in your yard, one important thing to consider is installing a pool deck. While a pool deck may not be a necessity, there's a reason you don't see many pools without one. A pool deck has an important role to play in both an aesthetic and practical sense, and today we're going into detail about why it's important to have one.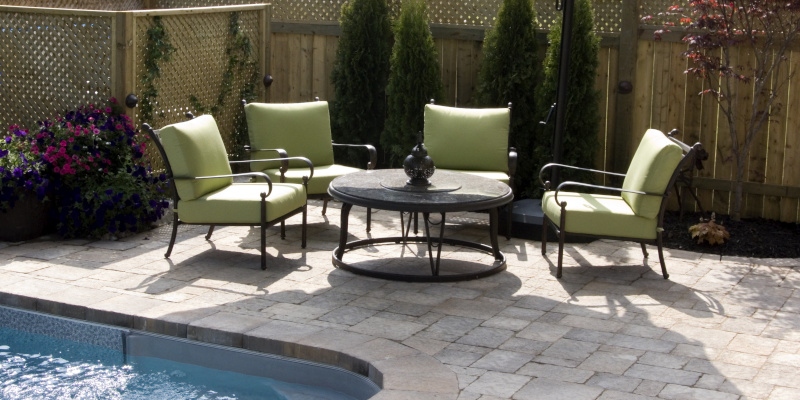 Enhances Your Yard's Appearance- If nothing else, a pool deck helps to frame your pool visually and adds a beautiful hardscaping element to your property. There are all kinds of materials you could choose for your pool deck and a variety of colors available, so you can achieve the type of look that suits your yard best. We recommend pavers for your pool deck because they bring beautiful detail and are easy to maintain.
Acts as an Entertainment Space- Pool decks provide an excellent space for outdoor furniture like tables, chairs, and loungers. Using these, you can sit and enjoy the sun, relax with your friends, or entertain yourself however you please.
Protects Your Lawn- A pool surrounded by a lawn and other plants looks a little strange. But more importantly, the lack of a pool deck puts your lawn and plants at risk. As water splashes over the sides of the pool, the chlorine could kill your grass. A pool deck creates a barrier to protect your landscaping.
If you are interested in a pool deck for your pool in Lincroft, New Jersey, contact our team at Modern Pool Solutions for a free estimate.