If your backyard is looking a bit dull to you, one way to elevate it is to add a patio. Patios add a beautiful hardscaping element to balance out your yard, plus they provide a place where you can lounge around, entertain friends, spend time with family, or get some much-needed fresh air. But while there are all kinds of patios that can enhance your pool and yard, a paver patio is among the best options. Here are a few key benefits of a paver patio: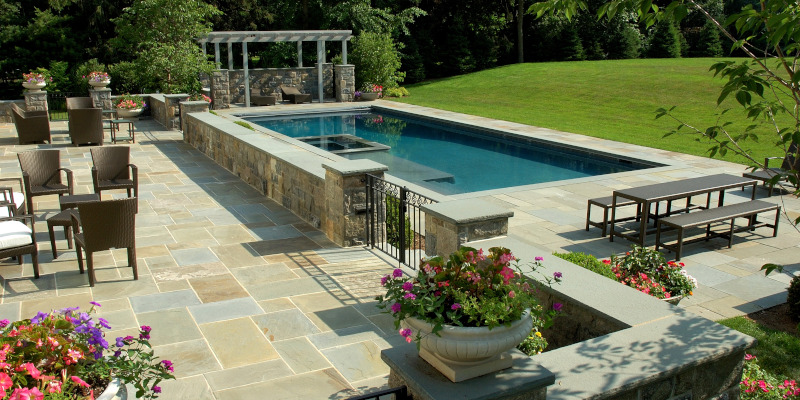 Customizable Design- With a paver patio, the design possibilities are endless. The overall patio can be any size, and the individual pavers are available in many types, colors, textures, and sizes. With so many choices, you can achieve almost any look you want.
Minimal Maintenance- Paver patios are great because they don't require extensive maintenance. Just sweep off the debris occasionally and add a protective sealant if you want. In addition, this type of patio is easy to repair because of its individual pavers. It's much simpler to replace a cracked paver than a patio that comes in one large slab.
Excellent Durability- Paver patios are flexible and strong. They respond well to fluctuations in temperature and weather and are likely to last for many years.
If you are interested in installing a paver patio on your Lincroft, New Jersey property, contact our team at Modern Pool Solutions for a free estimate. We would be happy to answer your, and we look forward to speaking with you.