Every pool owner knows that pool maintenance is extremely important to prevent damage to the pool, protect swimmers from contaminants, and make the pool last as long as possible. However, if you are a new pool owner, you may not be sure what proper pool maintenance entails. Today, we'll go over four essential aspects of pool maintenance that you should be careful not to overlook.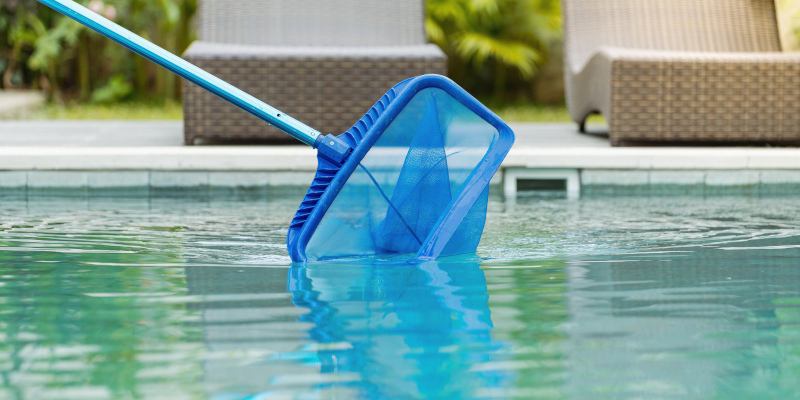 Skim- Skimmer baskets and nets allow you to collect twigs, leaves, hair, sunscreen particles, insects, and other debris that floats on the water's surface before it sinks to the bottom. Skimmers also prevent debris from entering your pool's filter or pump, where it could cause a blockage. Skimming the pool is an easy daily task that anyone can do.
Brush- Keeping algae out of your pool can be a tricky thing, but brushing the walls and floor of your pool will discourage it from building up. You should brush your pool about once or twice a week for the best results.
Vacuum- Skimmers can't catch everything. To keep your pool water clean, vacuum up any dirt, pollen, or other debris once a week.
Balance- Balanced pool water is important to keep swimmers from getting sick and prevent algae from growing. Test your pool's chlorine and pH levels often, so you'll know which chemicals the water needs to remain balanced. A couple of times a week should be enough.
Pool maintenance can be overwhelming at times, but you don't have to do everything yourself. Our team at Modern Pool Solutions offers contracts for weekly, monthly, and other routinely scheduled maintenance services. Give us a call if you need pool maintenance in Lincroft, New Jersey.